Spades' Recruiters Secrets For Finding Good Workers (The 6 Best Places We Go To)
Along a few many years of running Spades Labour Hire in Sydney, I've mapped out the best places to find the construction workers in Australia (professional workers for an affordable rate) + Some things to always be careful about as a bonus.
I've put this guide together for all employers or team managers that you are looking to hire construction workers for their companies and teams.
---
You must be asking: How can I trust this list?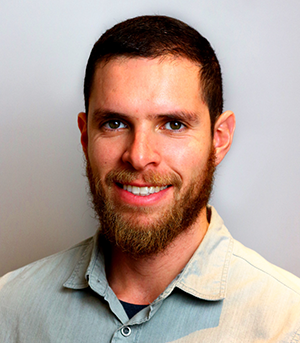 I'm John Macedo, director of Spades Labour Hire.
Finding great people is a must for any Labour Hire Company, that is why we take it so seriously.Plus, Spades was built on the reputation of providing labourers and tradesmen with a helpful mindset. 
All the workers we currently employ at Spades were found through the sources mentioned below. And well... Now you know where you go if you need Labour Hire in Sydney ;)
Here's our link, if you're interested:
So here we go:
---
1 - GET IT FROM THE SOURCE: TECHNICIAN SCHOOLS

Technical schools help some construction workers learn and develop their skills.

By technical schools, I mean TAFE (obviously), but also all other smaller schools, since they can offer quality too! There are many technical schools close to you, maybe even more than you think. 
➡️You can contact them and consult them for their BEST students.
A key benefit of this approach is that your chances of finding decent workers are high, and you also eliminate the chances of workers be lying to you about their skills. 
✳️NOTE:
There are things to be aware of:
• Instructors don't always recommend the best. Sometimes, they support students they like the most.
It's wise to have a set of questions in hand before you make the call, as well as your decision
• Workers from this source WILL NOT be highly skilled. They are in school, right! However, my experience says that workers from this source tend to have a better attitude toward work. A keen-to-learn mind is always helpful.
• Workers may have hours restrictions due to


---
2 - GOOD OLD CLASSIC RECRUITMENT WEBSITES

Use websites that are made specifically for finding workers, like: 
➡️
These websites are more specific than any other. It's the best option if you're looking for professional and qualified workers.
According to a paper on specific job boards by iCMS, specific job boards tend to bring in more targeted and high-quality applicants.
In the end, these boards may eventually result in better hires who stick around for the long haul.
---
3 - EX WORKERS
KNOW WHAT'S UP
Keeping in touch with former employees is also a way to get them back when you need them (and if they are available, of course).
But It also serves as a networking method to get new crew members, since they may
 also know other construction workers, so even if they aren't available, you can bank on their recommendation for new construction workers.
Setting up official offboarding procedures to ensure that when you let construction workers go, you maintain a good relationship. 
This increases the chances that they come back to work for you. They also leave a good impression of you and your company, and they will be happy, referring their friends to you.  
---
4 - LOOK
WITHIN
One of the best ways to recruit new construction workers is to ask already existing team members. Especially as a good boss, your workers will be more than willing to help you.
On the bright side, they wouldn't recommend members that will damage the job. Since construction is a team effort, the team is as strong as the weakest man. This means they will look for the best available options for you.
Your current employees will also be willing if you start a referral program that offers bonuses.
More than 68% of all construction companies use the referral program as a way to hire next-generation construction workers.
✳️NOTE:
Putting an employee referral program benefits your program in several ways. Your workers take all the weight of finding, recruiting, and testing new workers. They are also happy with the incentives you provide. According to SHRM, new recruits referred by current employees may require less training once they begin work.  
---
5 - SOCIAL MEDIA
(BUT BE CAREFUL)
You can use the internet to find more construction workers through referrals as well.
When you're looking for more construction workers, you can add a job page. It should contain easily understood questions for job seekers to answer. 
If you don't have a career page or a website, you can easily use social media. You can locate a specific niche of workers by using SEO tools. On popular sites like Facebook, you can get thousands of hits per day. You can then narrow the range by including specific requirements.
They could be:
● Location
● Years of experience
● Specialty 
● Etc. 
✳️
NOTE: 
What to be careful about:
Social media is a CASUAL place. Workers found there will come with all different sorts of midsets.
Make sure you properly assess the applicant intentions and history when they come from these
sources.
---
6 - HAVE A HIRING SECTION ON
YOUR WEBPAGE
Have a hiring section on your website that asks specifically for workers you need.
✳️NOTE:
If you have enough traffic. If not, We suggest you using ads (LinkedIn) leading to it. 
---
⚠️THINGS TO BE
EXTRA CAREFUL
ABOUT
● 
Expectation Alignment: 
Always make sure you express your performance expectations for the workers you hire. It saves your time and theirs.
● 
Hiring Friends:
A friend does not mean a good worker
. If you're going to try a friend out, set a trial period and clear performance measurement. We also suggest you set future performance assessments ahead of time so the friendship doesn't become a reason to underdeliver.
● 
Family/Close friend referral
:
Pretty much the same as above. When hiring workers from within your personal circle, make sure there will be no hard feelings in case of the hire not working out.
● 
Gumtree hiring
:
Hiring from "casual" sources may get you "casual" workers. So be extra careful when interviewing and taking someone on from Gumtree like sources.
---
CONCLUSION
Now, you have a good idea about where you could go to find construction workers.
But before going ahead and post your jobs, make sure you've done your homework.
Learn all about the specifics of finding good workers in this blog post here
Also, keep in mind that sometimes you may hire untrained workers who are willing to learn. That is not a bad idea. With good training and mindset, they turn out to be the best workers you have.
Learn all about mindset and motivation on other Spades blog posts
---
▶️A FREE BONUS FOR YOU!◀️
After hiring the best possible workers for the job, the next step is properly instructing them:
You must MAKE SURE your workers UNDERSTAND AND FOLLOW instructions.
To do that, we've developed a method that never goes wrong.
Increase your workers' productivity by improving the way you instruct them.


Access our FREE Delegation Manual Now >>  
---
What if you NEVER had to hire labourers again?

Every project manager dreams about projects running smoothly and fast. 
But like we've seen above, finding great workers can be a challenge... 

Have you ever considered hiring extra workers who are managed by an EXPERT Labour Hire company that will NOT break your bank?

Find out how in the link bellow ⬇️
How Labour Hire can be a good option for me >>  
---
Thank you for reading.

For more tips and tricks on how to hire and manage your team, keep reading Spades' blog
To be notified when more content like this gets published, Subscribe to your Blog.